guangzhou Airport (can)
Use this website to quickly find the most important information about the Guangzhou Baiyun International Airport: Flights, Departures, Arrivals, Parking, Car Rentals, Hotels near the airport and other information about Guangzhou Airport. Plan your travel to CAN Airport with the information provided in this site
Guangzhou Airport, also known as Guangzhou Baiyun International Airport (IATA: CAN, ICAO: ZGGG), is located 28 kilometers north of Guangzhou city center, at Baiyun and Handu District. It is China's largest transport hub.
In 2015, Guangzhou Airport was the third busiest airport in China.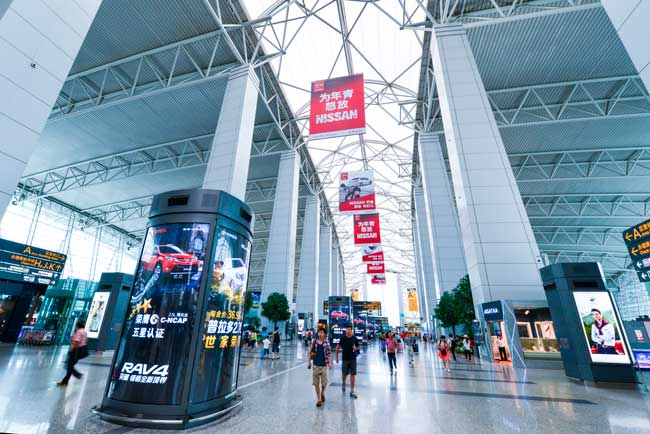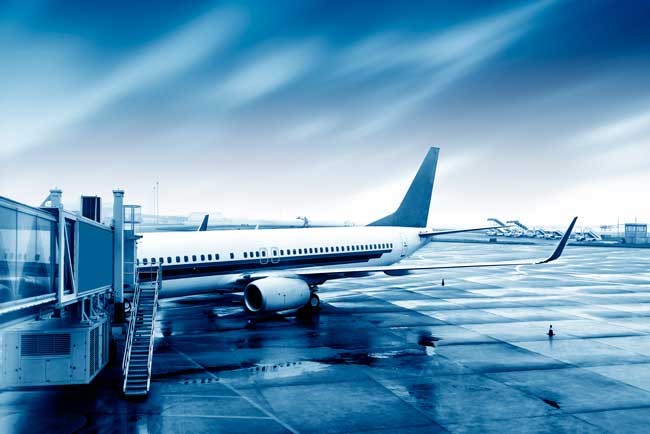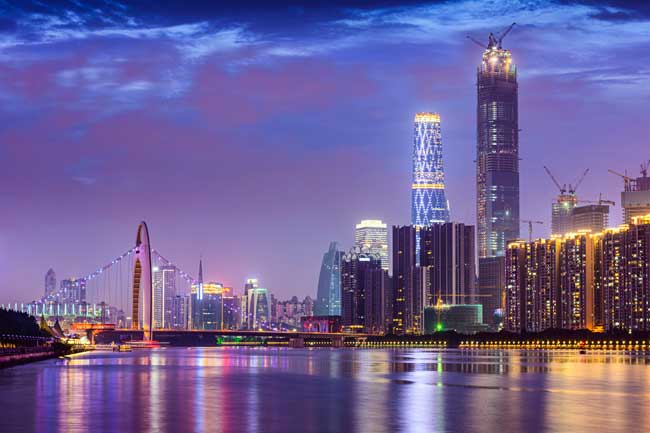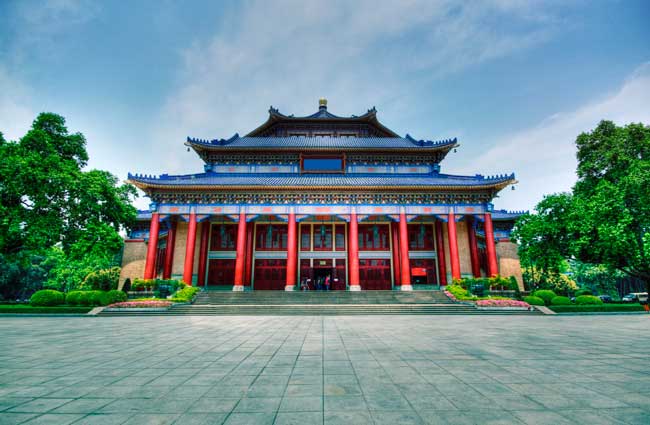 Top 10 busiest international routes from Guangzhou Airport are Singapore, Kuala Lumpur, Bangkok, Osaka, Seoul, Ho Chi Minh City, Hanoi, Tokyo, Jakarta and Taipei.
Guangzhou Airport has an average passenger flow of 25 million passengers per year.
Terminal Information
Guangzhou Baiyun International Airport has a single Terminal for both domestic and international flights.

(See more information)
Contact information:
Baiyun, Canton, Guangdong, CHINA

Telephone: +86 20 3606 6999
Facilities and Services
Guangzhou International Airport has the following services to offer to passengers:
Free Wi-Fi connection
Restaurants
Duty-free shops
Lost & found
Prayer rooms
Mini Hotel: located at B1 gate of the Main Terminal
Medical room
Baggage services
Baggage storage
Airlines lounges
Disabled services: wheelchair and buggy rental services available
Toilets
Showers
Business facilities
Post services
Luggage storage
ATM
Banks
Currency Exchange
Water dispenser
Baby care rooms
Smoking allowed rooms
(See more information)
Transport
The following means of transport are available to get to the city center:
Train: There is not direct connection with the railway network from the Airport.
Bus: You have a couple of options regarding your budget:
Airport Express Bus: 6 routes to get to Guangzhou city.  
Public transport: By any of the 9 available bus lines.  
Taxi: Get to Guangzhou city centre within 25 minutes.   

Car rental: Hire a car through our search engine or in Guangzhou airport.
About Guangzhou
Guangzhou, which is also known as Canton, is the main and most populous city of Guangdong province, located in southern China. Its emplacement is the Pearl River, 120 km away of Hong Kong and 145 km north of Macau. Guangzhou is also famous for its over 2,200 years' history and for being a major maritime point of the Silk Road. The city not only attracts tourists for its history and landmarks, it is also a business destination due to the Canton Trade Fair, which is celebrated every spring and autumn.
Some of its most recognizable landmarks are Sun Yat-sen Memorial Hall, the Museum of the Nanyue King Mausoleum, Temple of the Six Banyan Trees, the Huangpu Military Academy, the Museum of the Nanyue King Mausoleum and Chime Long Safari Park.